Commercial Bar Top Gallery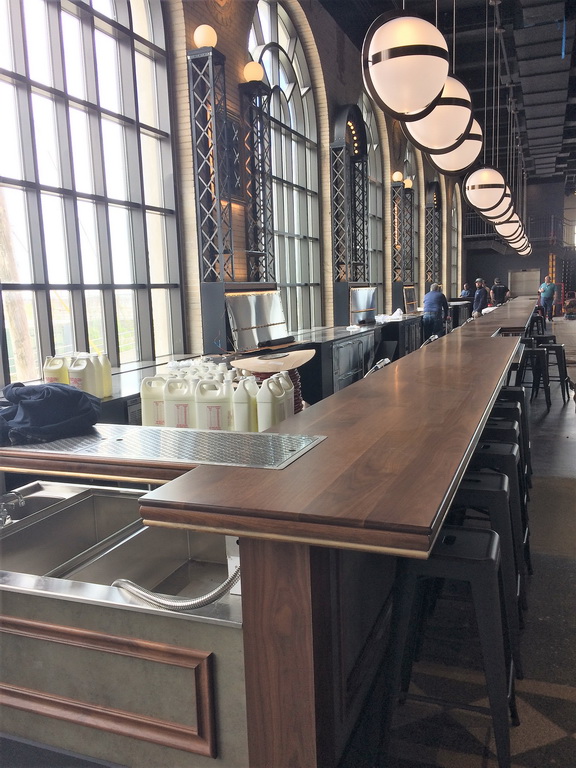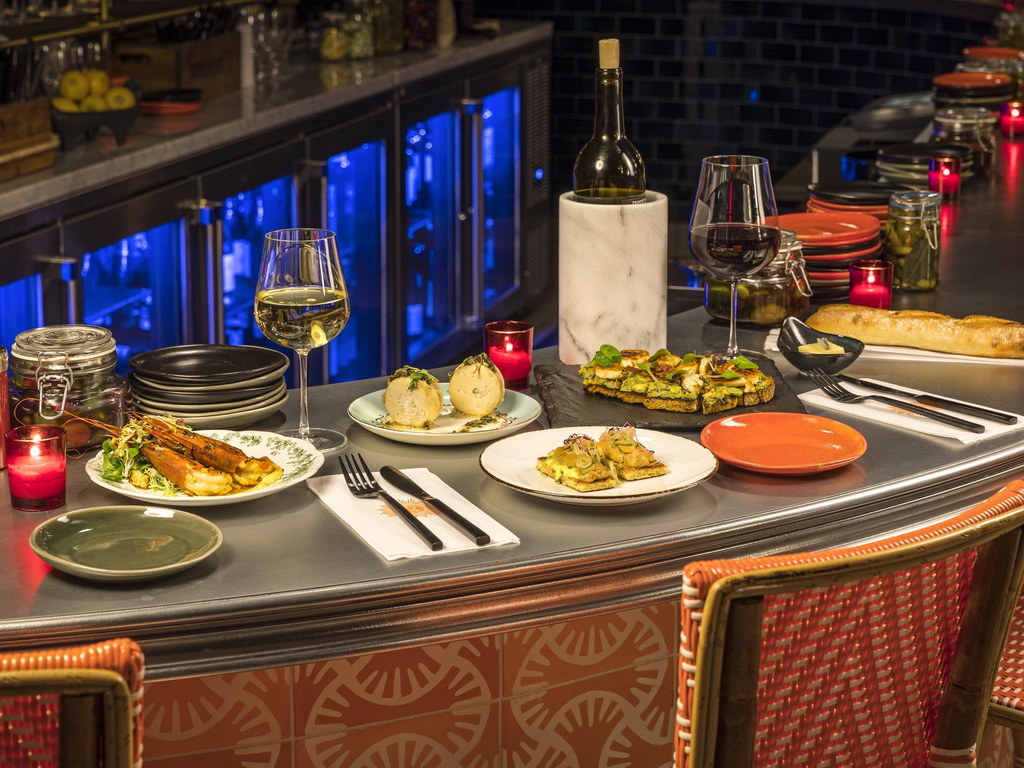 Commercial Bar Tops can be fabricated from any of our normal countertop materials. Wood bar tops are a classic choice among traditional restaurants and pubs, whereas concrete and zinc bar tops are more popular amongst more modern establishments.
All of the materials used for commercial bar tops are low maintenance. Wood bar tops come with our signature Marine Finish, a permanent and waterproof finish that just requires some Lemon Pledge for daily cleaning.
Concrete and Metal bar tops will evolve throughout the lifetime of the bar top. Both will for a pattern of use over time, and the reactive metals (zinc, copper, pewter, bronze) will form a darker patina over time. All you need for daily cleaning is Windex. For more in depth maintenance, we recommend oiling the concrete with the Concrete Dressing Oil we provide, and using a metal polish, like Noxon, as needed for the metal bar tops.
All of our commercial bar tops are manufactured in and delivered from our factory workshop in Mt. Kisco, NY. As a wholesale manufacturer, we offer you direct access to our entire design and engineering team to ensure your design vision will come to life!